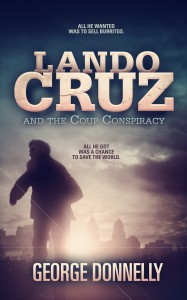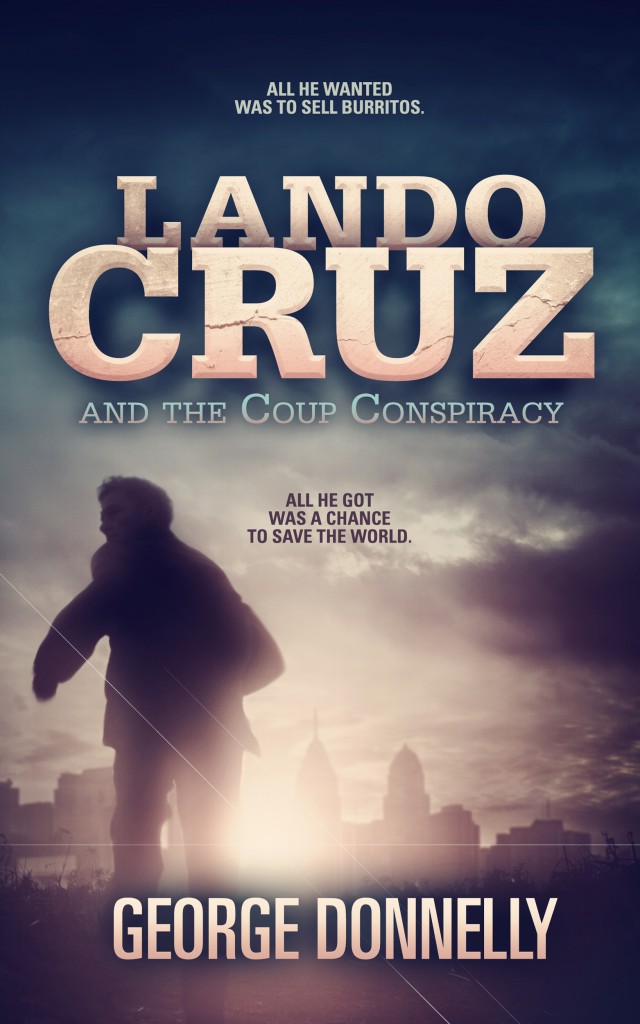 So I wrote a novel. The beta readers tell me it's pretty darned good! I can't judge my own work. Sometimes I want to wipe my hard drive using military-grade encryption. But then, every once in awhile, I read it, forget I wrote it and I get excited.
Anyway.
You want to read thoughtful, exciting dystopian science fiction. I need readers. I need Amazon reviews for my book.
I'm giving away copies of Lando Cruz and the Coup Conspiracy for the next two weeks, through Friday, October 10.
Get a free digital copy of my dystopian science fiction thriller Lando Cruz and the Coup Conspiracy. Enter your email below and I will email it to you in all the formats you need to read it on any device. It's that easy and there are no strings attached.
[ois skin="Untitled Skin"]
The United States is in Slow-Motion Economic Collapse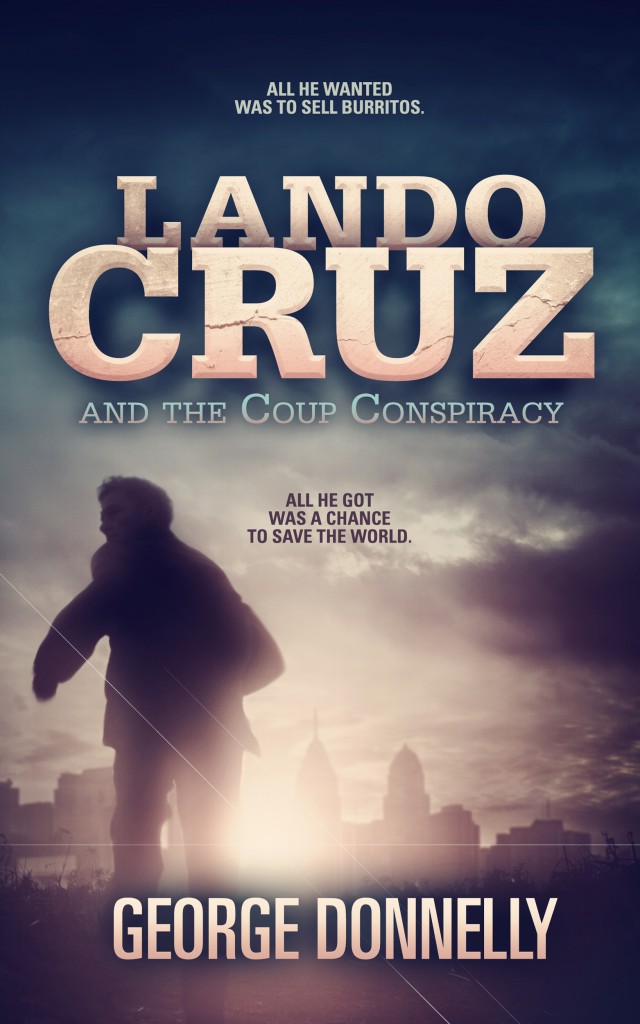 The United States is in slow-motion economic collapse. The Three Strikes Act funnels the unemployed masses into a national network of work camps for the most trivial of infractions.
Lando Cruz is a scrappy rebel who risks his final strike on the streets of Philadelphia by trading illegal currencies under cover of a burrito stand. He spends his days bribing dirty cops, fending off undercover federal agents and shepherding his little sister through adolescence.
Lando is getting by until beat cops seize his savings and kidnap his sister for ransom. He has thirty days to raise the hard cash he needs to free her before she is sold into sex slavery. His only chance is a lucrative job offer from the black market rebellion's paramilitary startup, the Core. He risks both his life and his principles to get his sister back before time runs out.
Buy it Now
No Strings Attached
If you find the time to read it, then I've got Yankee Doodle Dandy playing in my head. If you leave me an honest review on Amazon.com, then I'm throwing a party. If you want to tip me, then my mind is blown.
If you don't find the time to read it, if you don't like it, don't care about the Amazon reviews for the book, want to leave me a 1-star review, send me an angry email … it's all good. I promise not to hunt you down and exact revenge … of any kind! Swear.
You can send me any and all feedback at [email protected]. I love chatting with readers!
I'm looking for readers of dystopian science fiction who like stories about heroic protagonists overcoming great odds to achieve something important, like their freedom. If that's you, then let's be friends. If not, that's cool. No hard feelings. Maybe I can even point you in the direction of something you would like better.
Here your last chance to get my novel for free!
I hope you enjoy it. And please leave an honest review at Amazon.com.