If you liked Valiant, He Endured, …you'll LOVE Intrepid, She Blasted, the third anthology in the There Will Be Liberty series.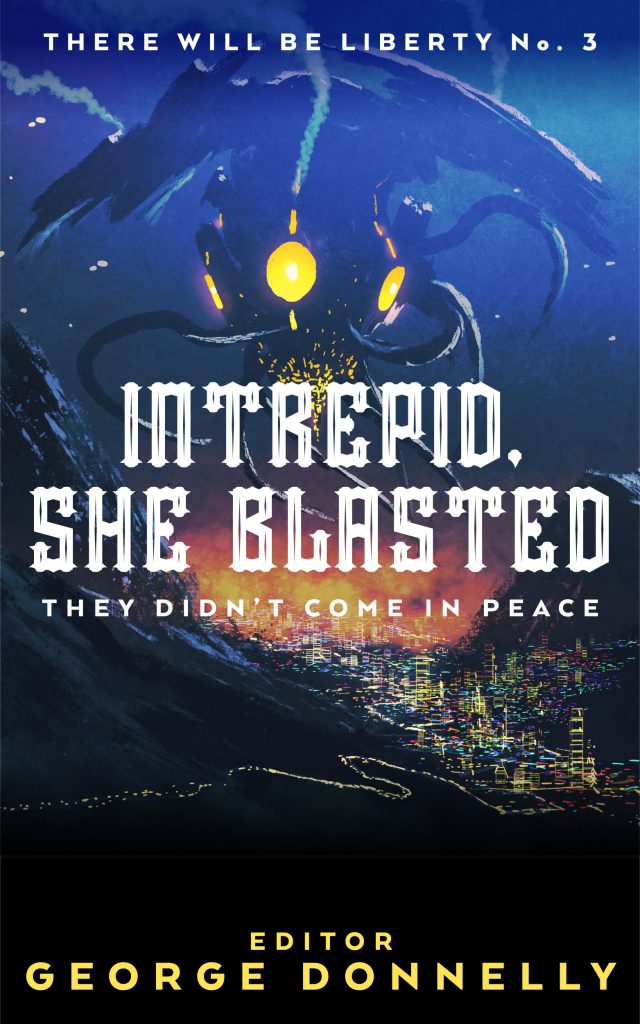 GET THE THIRD BOOK IN THE THERE WILL BE LIBERTY SERIES FOR FREE!
Enter your email address below to claim your free book:
[ois skin="2″]
Thank you for reading!
George Donnelly
P.S. I hate spam, too, and will never share your email address.
P.P.S. Intrepid, She Blasted will be out April 25, 2017. Sign up now to get it first, before everyone else. This opportunity will expire shortly.
P.P.P.S. Writer? Pen a tale even tangentially related to the theme "liberty at war," submit it by March 31 2017 to [email protected] and you, too, can be a part of this anthology. Anything up to 20,000 words is fine as long as it's a complete story. Go for it!