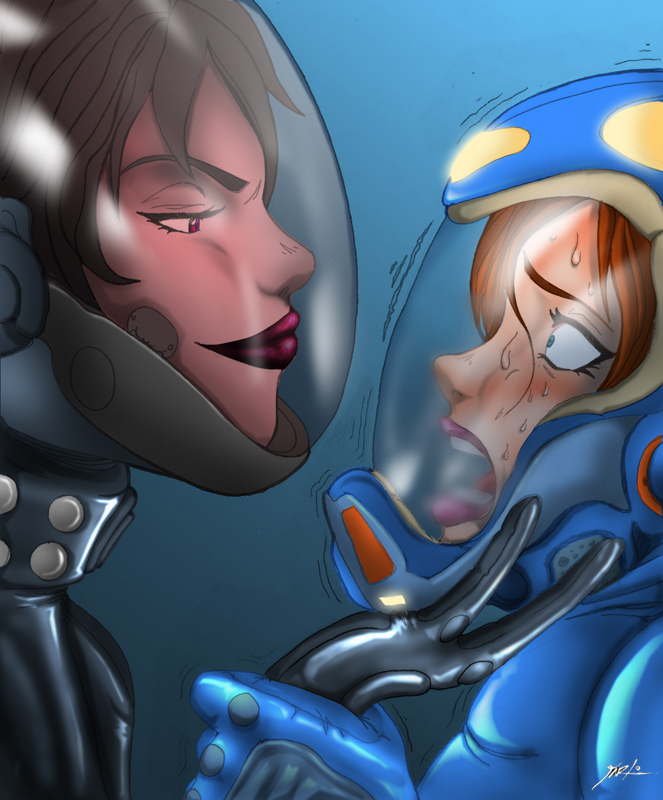 To celebrate the publishing of my first novel, Lando Cruz and the Coup Conspiracy, I am offering my fellow libertarian fiction authors a unique opportunity!
I'm organizing an anthology of libertarian fiction that will be published in time for Christmas gifts and New Year's resolutions.
This will most likely be a science fiction anthology – perhaps the first libertarian science fiction anthology this century – but if science fiction is not your thing, please participate anyway. I will decide the direction of the anthology based on the submissions you send me and, ideally, we can produce multiple anthologies.
Why
Why invest your time in participating? Here are some good reasons:
Get more readers or just become known.
Find other authors to collaborate with in the future.
Improve your craft and explode with ideas!
Get that first publishing credit or add another one.
Help both libertarians and non-libertarians imagine a freer world where they individually benefit.
Spark more real-life movement towards a freer world through personal and direct action.
Give people more liberty heroes.
Maybe we can turn this into an annual thing? Will it become an incubator for more libertarian fiction and more success for libertarian authors? Read more to find out!
Maybe we can get a short film made from one or more of our stories?
Requirements
Length: Between 4,000 and 20,000 words. Only bite off what you're certain you can chew.
Exclusivity: 6 months. You will need to sign a contract giving me permission to publish your work. You keep your copyright.
License: Creative Commons Non-Commercial Share-Alike (CC-NC-SA) (Negotiable.)
N.B. If you would like to only release your story into the public domain, submit your proposal with a note to that effect and, if there are enough stories, I can organize a separate public domain anthology. Thanks for the idea, ancap redditors.
The story must be well-plotted and it must impact the reader emotionally.
The story should generally be about a character finding a new (for the character) path to liberty. This could involve envisioning a future libertarian society or it could be a person undertaking some journey towards greater personal freedom.
Please use three asterisks for scene breaks.
Please submit in Markdown (this is easy).
Please have a strong protagonist and a formidable antagonist or antagonistic force.
Please use quotes for dialog.
Theme
The theme is "A New Year for Liberty." The idea is to both entertain the reader and inspire him or her to new action that will advance his or her individual freedom.
Schedule
Each of us will write our stories on the same schedule. The final product(s) will be published in time for Christmas and New Year's. This will be perfect as a Christmas / New Year's gift and something inspirational for people in the new year.
Anyone may submit concepts but not everyone might be accepted.
Acceptances will be decided based on quality, how interesting they are and relevance.
Jul 14: Submit a 300 word (or less) summary of your concept and premise to

[email protected]

.
Jul 21: Acceptances due from me.
Aug 18: Submit first draft.
Sep 29: Edits returned from me.
Oct 13: Final changes returned by authors.
Oct 27: Beta readers done by this date.
Nov 3: Final versions sent to authors for approval.
Nov 15: Published everywhere in electronic and paper formats.
The schedule is not obligatory but is highly recommended. It will enable us to support each other and grow together as well as produce a more kick-ass anthology.
Author Support Plan
When authors collaborate, higher quality products can result.
Some blog posts about the basics of a good story.
A series of webinars/hangouts/blog posts to mentor authors in how to produce awesome stories.
A process for holding each other accountable.
A private, distraction-free communication channel.
More information to come on this soon.
Distribution
Ebook: Amazon, Nook, Smashwords, Apple, etc; i.e. everywhere, including direct sales. (No DRM.)
Paper: CreateSpace or better
Maybe expanded distribution as well.
Marketing
Authors must commit to helping with marketing by communicating with our respective networks.
The full marketing plan is forthcoming. It will focus on using media, Amazon strategies and not on ad buys.
Payment for Authors
Participation in the anthology costs you nothing.
There is no guaranteed remuneration but there is a plan to get paid.
Sales Goal: Sell 5,000 copies at $4.99 for the ebook, $14.99 paperback
Collective Authors' Share: 50%
4,000 Word Stories: 10% | Goal: $75 per story or more
10,000 Word Stories: 30% | Goal: $250 per story or more
20,000 Word Stories: 60% | Goal: $500 per story or more
Editor/Publisher Share: 50%
Royalties will be distributed during the first six months based on contribution, length of story and after expenses are paid. If enough comes in, I may pay for more professional services to improve the book, such as interior design, advertising, audiobook production, etc. After the first six months, if it's only a little money then it might get donated somewhere or used to finance another anthology. If it continues to produce, then I will continue distributing the royalties indefinitely.
My Responsibilities
I am leading this project, so I will take charge of:
Organizing
Editing
Vision
Cover (outsourced) and Formatting
Author Support
Financial Investment
If you would like to help, that would be awesome and very welcome and appreciated.
Future
This could turn into a regular thing, a vehicle for promoting and finding new libertarian authors and it can also be a way to build collaborations with other libertarian authors perhaps through a shared universe or co-authoring. There are a lot of possibilities here for libertarian fiction authors. Let's make something big happen!
Get Started
Email me at [email protected] to let me know that you will be participating. I will keep you directly informed of updates. Let's talk about your story idea, too.
This project is happening no matter how many authors do or do not participate. If I get enough quality submissions, I will do multiple anthologies. If I only get a few, we will do it anyway. If I get none, then I will just write more stories and have all the fun to myself.
So don't miss out!
Photo Credit: Firestoned via Compfight cc