Robot Cyberpunk with a Touch of Comedy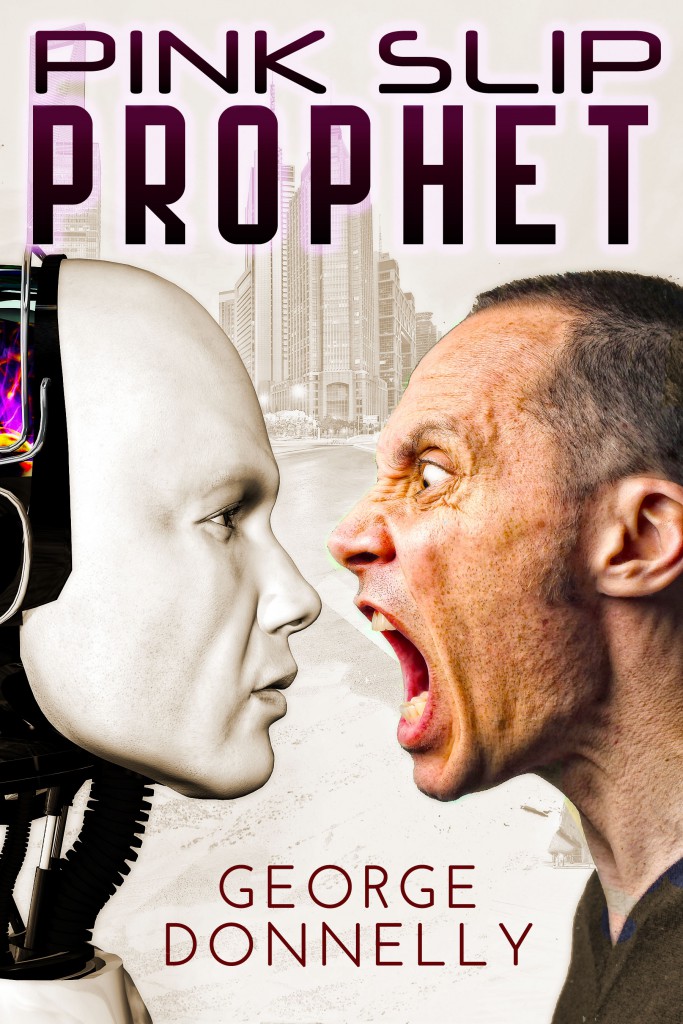 No jobs. Robots took them. Citizens subsist on a basic income guarantee. They consume their lives in drug-fueled virtual reality gaming binges.
Ian Blake doesn't play games and he won't accept handouts. He needs to be productive and useful – but his creepy boss just fired the baby-saving hero and father of three.
Ian yearns to build his own robots now. But with a job offer in hand under his old boss in a government agency, he fights his family's callous material greed and his own self-doubt to build the future he thinks we all need.
Novella / Science Fiction / Cyberpunk / 42,000 words
Ebook ISBN: 978-1-941939-05-5
Paperback ISBN: Pending


Reader Reviews
I enjoyed pink slip prophet. I found the good guys really good and the bad guy really bad lol. Overall it was a good read, and I felt true hatred towards the villan lol. So good job! – Amazon reviewer
I thoroughly enjoyed this story and look forward to more by this talented author. Remember this name George Donnelly. – Amazon reviewer
Book 2
Book 2 in the series is due out Fall 2016.
Download a Sample
Download a sample of Pink Slip Prophet completely for free at Amazon. The full novella is free for Kindle Unlimited subscribers.
Review Copies
Would you like to review Pink Slip Prophet? Email me for a free review copy.