Getting discovered as a new author is hard. Thank goodness I got step one done – I wrote a decent novel. Some tell me it's actually really good.
But don't take my word for it. Judge it for yourself.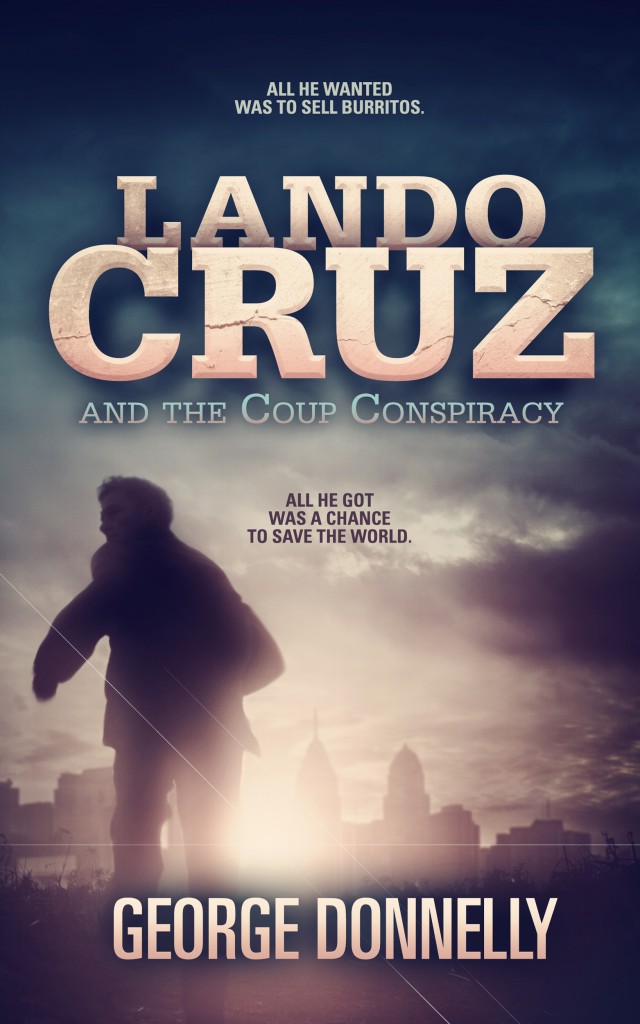 Download, read and review my dystopian thriller Lando Cruz and the Coup Conspiracy and you may win a prize from Story Cartel.
Just downloading it here enters you once:
https://storycartel.com/books/lando-cruz-and-the-coup-conspiracy
When you review the book on Amazon.com, you are entered again.
(By the way, you get the book free and I only want your honest review.)
And you'll be helping my work get discovered — no easy task for a new author such as myself!
But don't wait, this is a limited time thing, as in a couple weeks at most.
Thanks in advance!
P.S. Wendy McElroy, William F. Wu, JP Medved, some other science fiction authors and I are releasing a libertarian science fiction anthology later this month. The title is Defiant, She Advanced and it has some awesome dystopian, tech noir and steampunk stories. Would you like to read an advance copy? Shoot me an email at [email protected] to let me know.