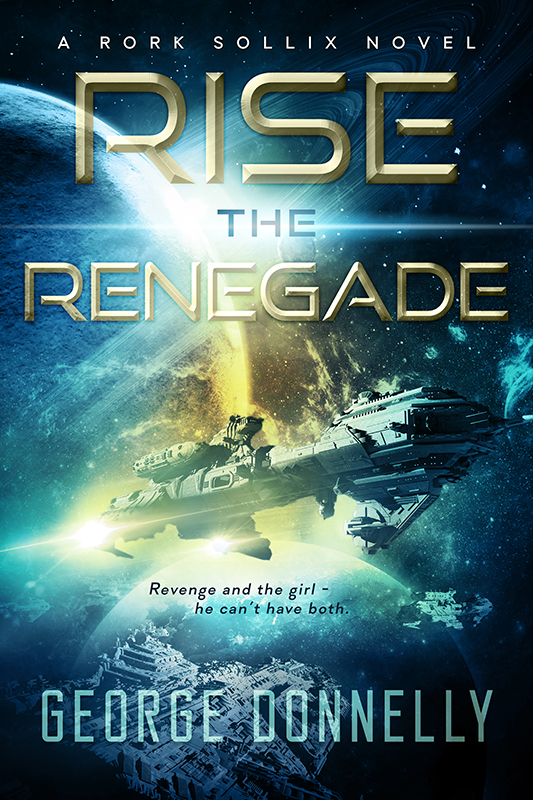 I've recently released book one of the Rork Sollix series, a space opera adventure featuring a 24th century pirate who's struggling to make a living in the Solar System when– Tell you what, here's the blurb:
The golden age of freedom withers across the Solar System as independent colonies fall under the dominion of Barbary and Sons, a ruthless cartel run by a 24th century cross between Genghis Khan and the CEO of Walmart.
One man rises in opposition. Rork Sollix raids Barbary's cargo ships for fun and profit, along with his lovestruck teenage servant Lala Fevari and his ragtag crew.
Just days from death, betrayed by his own men and on the run, Rork tries to safeguard Lala on Earth. But Barbary kidnaps her, throws Rork in a bleak Delhi prison and aims to make the young girl pay for Rork's crimes.
Book 2: War of Rogues
And now, I can reveal the cover for book 2: War of Rogues, which is about 30 per cent complete. Here it is: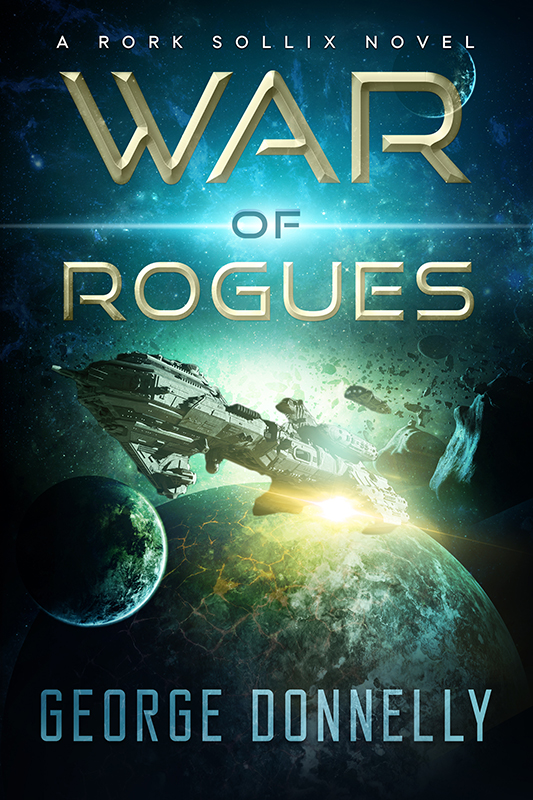 Stay tuned for the release of War of Rogues in May. I plan to write at least three books in this series and perhaps as many as seven. If you'd like to get a reminder, enter your email below.
Free Short Fiction
I'm writing short fiction, anywhere from 1,000 to 15,000 words and sharing it for free around the 15th of every month with you. Enter your email below to get on my mailing list and make sure you don't miss any free stories.
Readers already received this month's free story, Raven9, a military scifi flash fiction piece. Missed it? Join the list then reply to your welcome email and I'll send it along.
GIANT 99c Sale
By the way, some author friends and I are organizing a GIANT sale on our novels for May 18-20. Stay tuned for details. I'm bringing you some top flight books from emerging authors here so you won't want to miss it.
That's all the updates I have for now. I hope all is going well for you and you're progressing towards your goals. Cheers!