Rogue Space Opera
Book 1 – Rise the Renegade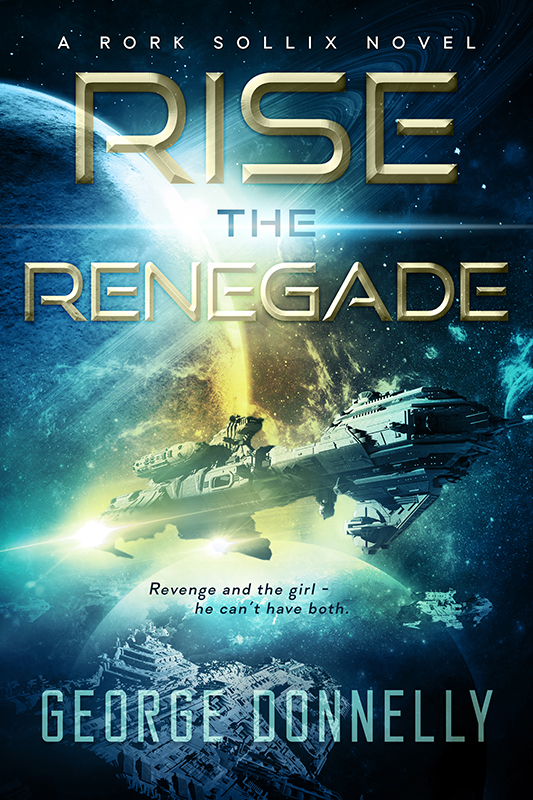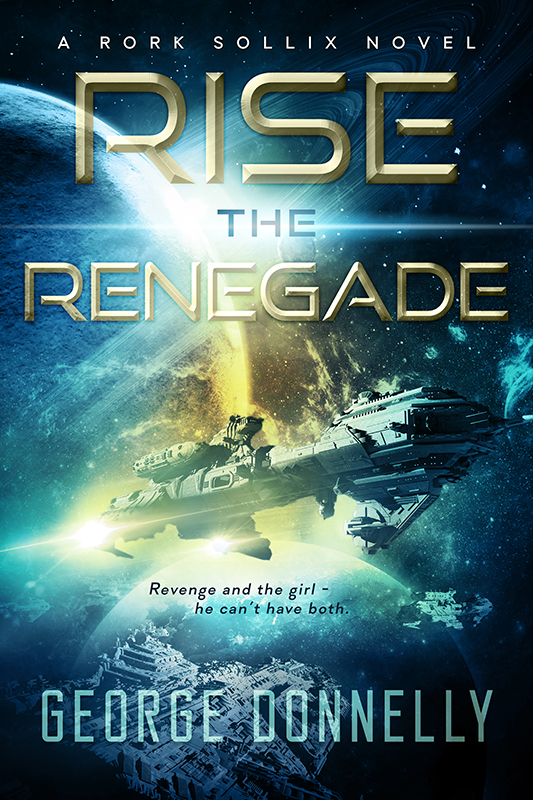 The golden age of freedom withers across the Solar System as independent colonies fall under the dominion of Barbary and Sons, a ruthless cartel run by a 24th century cross between Genghis Khan and the CEO of Walmart.
One man rises in opposition. Rork Sollix raids Barbary's cargo ships for fun and profit, along with his lovestruck teenage servant Lala Fevari and his ragtag crew.
Just days from death, betrayed by his own men and on the run, Rork tries to safeguard Lala on Earth. But Barbary kidnaps her, throws Rork in a bleak Delhi prison and aims to make the young girl pay for Rork's crimes.
Novel / Science Fiction / Space Opera / 72,000 words
Ebook ISBN: 9781941939062
Paperback ISBN: Pending


Reader Reviews
…very good plot and storyline. … This is an excellent read for the genre. – Goodreads Reviewer
Great introduction of a strong, even if slightly flawed, action hero. Rork, the never say die, action hero. I am physically winded after reading this book, Rork never stops! I look forward to following Rork and Lala's adventures together asap! Good solid writing, thank you George Donnelly. – Amazon Reviewer
Book 2 – War of Rogues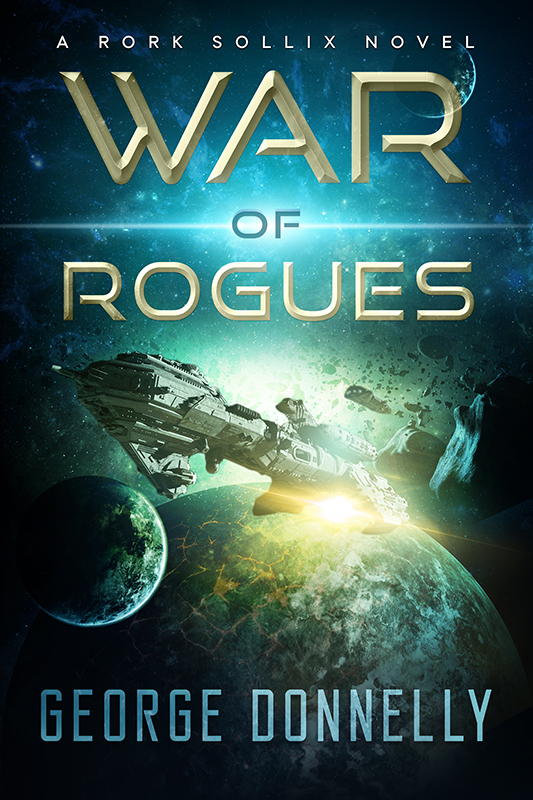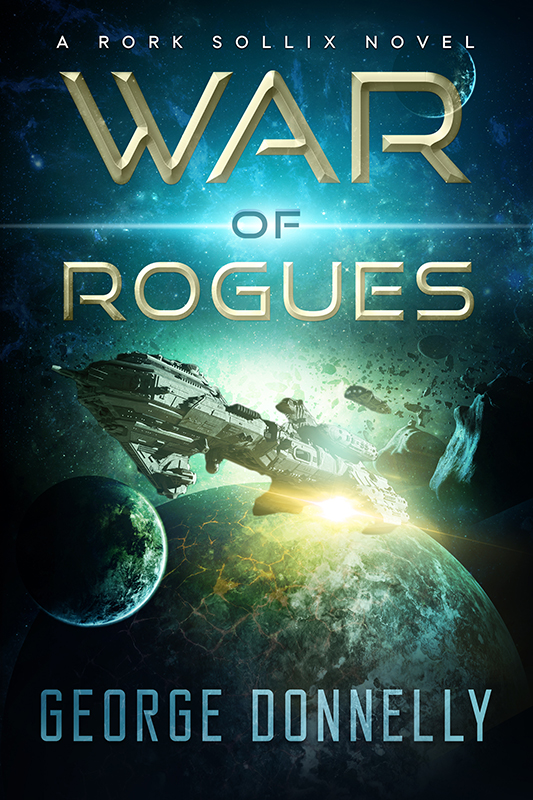 War of Rogues is book 2 in the Rork Sollix series and will be available May 25, 2016.
Download a Sample
Download a sample of Rise the Renegade completely for free at Amazon. The full novel is free for Kindle Unlimited subscribers.
Review Copies
Would you like to review Rise the Renegade? Email me for a free review copy.