Today's top libertarian fiction authors bring you 99-cent fiction books May 18-20 only. Some are even free. Read on your phone, tablet, browser or kindle. Get some great summer reading today!
Science Fiction
Young Adult
Horror
[ois skin="4″]
Meet the Authors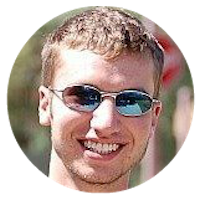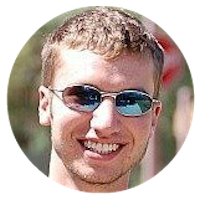 J.P. Medved writes fun adventure stories and thoughtful thrillers, from Steampunk works like To Rescue General Gordon and Under the Heel of the Aether Imperium, to political thrillers like The Gun Grabbers and the forthcoming Justice, Inc. When not writing, J.P. can be found frying everything, shooting guns, and losing himself in a good book at the most inopportune time. You can preview his other works and download free stories at JPMedved.com.

Lyssa Chiavari is an author of speculative fiction for young adults. Her first novel, Fourth World, Book One of the Iamos Trilogy, was published in December 2015. Her short fiction has appeared in Ama-gi magazine; Wings of Renewal; Imagining Liberty; and Perchance to Dream, a YA anthology of Shakespeare retellings which she also edited. LyssaChiavari.com.

Jeb Kinnison discovered science fiction in second grade, starting with Tom Swift books and quickly moving to Heinlein juveniles and adult science fiction. He studied computer and cognitive science at MIT, and later did supercomputer work at a think tank that developed parts of the early Internet (where the engineer who decided on '@' as the separator for email addresses worked down the hall.) Retired, and now writing science fiction with the Substrate Wars series. SubstrateWars.com

Allan Davis Jr. is a mild-mannered computer geek by day. But by night…he creates worlds so the other people who live in his mind have somewhere to play. Science fiction, fantasy, and horror spew out of the dark and twisted corners of his brain, with political rants or humorous work thrown in just to keep people guessing. Never, under any circumstances, allow him to sing after midnight. Or before midnight. AllanDavisJr.blogspot.com.
Michael DiBaggio is an award-winning author of science fiction and heroic adventure tales. Alongside his wife, Shell, he has written six books set in the Ascension Epoch universe, a world where the emergence of paranormal talents and the invasion of H.G. Wells' Martians in the 19th century have led to a radically transformed present. These works draw heavily from public domain literature and comics and are released under Creative Commons. AscensionEpoch.com.

Jon Garett lives and writes in Minneapolis, Minnesota. He previously published in the anthologies Perchance to Dream and The Great Tome of Forgotten Relics and Artifacts. He is the co-creator of The Adventures of Seamus Tripp, a comic adventure series that combines monsters, treasure, magic, and mystery. SeamusTripp.com.

Vaughn Treude grew up on a farm in North Dakota. The remoteness of his home, with few children his age nearby, made science fiction and fantasy a welcome escape. His favorite writers included Asimov, Heinlein, and Tolkien. He always planned to become a writer, but the demands of life kept his projects from completion. After several years in software, he realized that the same discipline required for engineering could be applied to creating fictional worlds. VaughnTreude.com.

Tracy Lawson's interests in storytelling and theatre led her to a 20-year gig in the performing arts. A recent career change yielded Counteract and Resist, the first two volumes in her YA dystopian Resistance Series. Resist was named Best YA Fiction in the Texas Association of Authors 2016 Book Awards. Ignite, the third installment, is slated for release on July 19, 2016. CounteractBook.com

Richard Walsh is the co-creator of The Adventures of Seamus Tripp, a comedic adventure series that takes readers to a Victorian world of monsters, treasure, magic, and mystery. He works as an accountant and lives with his family and a pack of basset hounds in the suburbs of Minneapolis. Richard's short fiction has previously been featured in Ama-Gi, Bewildering Stories, Bards & Sages Quarterly, and several anthologies. Connect with him on Twitter at @rbwalsh_scifi. SeamusTripp.com.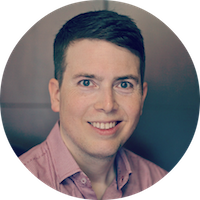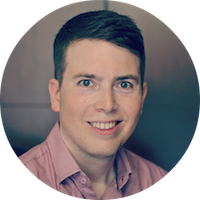 George Donnelly is a rebel, troublemaker, accused terrorist and unreformed idealist who unschools his son and believes equally in human rights and abundant hugs before bedtime. GeorgeDonnelly.com

Genesis Mickel is Editor-in-Chief of the Agorist Writer's Workshop's The Clarion Call, an annual anthology collection of liberty-themed fiction, and authored "The Transgressors" in the first volume in the series, Anarchy Rising. Her other passions include being a good mama to her young daughter, creating artwork, enjoying the outdoors, and keeping backyard chickens and honeybees. AgoristWritersWorkshop.com
Spread the Word
Share this Facebook post, RT this tweet and share this Google+ post.
Share this graphic anywhere you like: (PNG, for Twitter posts, for Facebook posts.)
Check out our Sponsors
Thanks to our sponsors: Liberty.me and the Tom Woods Show.
Leave us a Comment
[ois skin="3″]