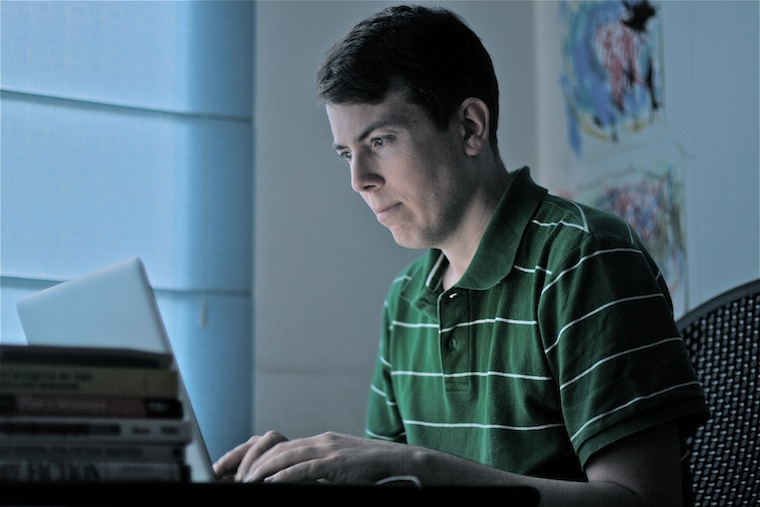 Hi, I'm George Donnelly. I write stories about morally and mentally strong people struggling to be free from sinister forces in dystopian futures so that you can have an ongoing emotional experience of freedom and excitement. My stories have big stakes and grand schemes. Give one a read today.
You are a person who takes your freedom seriously and wants to wonder about what future struggles for freedom will be like. You enjoy reading science fiction. You need to be entertained for many hours by a thrilling story line with characters that stick with you long after you have closed the book.
Gran Pacifica: A Serial Sci-Fi Novel
Get a free episode of Gran Pacifica in your inbox every week. Spam-free guaranteed.
Ever the Rebel
Growing up in Pennsylvania in the 1980s, I was given the apple-pie routine. America is great. America is free. The land of opportunity. All is well or soon will be. But then I went to high school in inner-city Philadelphia and college on the south side of Chicago. Everything wasn't alright. America is not free.
I've been a rebel my whole life. I became a troublemaker when Catholic grade school bored me. I published a broadsheet attack on administrative oppression at my Philadelphia public high school. I left a Chicago loop 67th floor bank job to drive a cab. I left the United States, too. When I came back, I was arrested, beaten and thrown into federal prison by US Marshals for exposing their abuse. Then I fomented an international uproar over airport grope-downs. I was even accused of being a terrorist on network TV.
Rebellion is a worthy vocation. I bring you my unique brand of rebellion now through dystopian science fiction novels and novellas. Experience some today.
Current Projects
Lando Cruz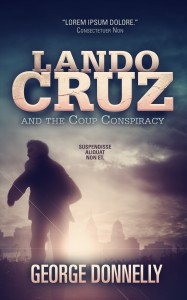 Lando Cruz is a resourceful young undocumented immigrant living in a near-future United States where the federal government is so desperate to control the economy that it has established a network of work camps and is funneling people into them using the Three Strikes Act. In response to the federal clampdown, an underground economy has sprung up. These black marketeers – the agora – now comprise 15 per cent of the national economy. And they're growing.
Lando supports his family with a Bitcoin currency exchange in center city Philadelphia that he runs under cover of a burrito cart. When corrupt beat cops try – and fail – to shake down the sly Lando, they take his family hostage in the camps. Lando has just 30 days to bribe them out before he loses his sister to sex trafficking and his dad forever.
Lando lucks into a high-paying opportunity with the agora's new intelligence outfit, The Core, but his mission is a secret, even to him. When Lando discovers the true nature of The Core, he is faced with a stark choice between violating his dearly-held principles and doing whatever it takes to save his family.
Lando Cruz and The Coup Conspiracy is the first book in the Lando Cruz series. It is due out May 1, 2014. Find out more.
Gran Pacifica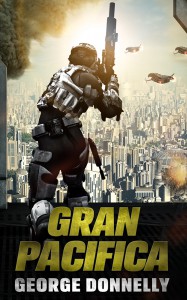 Heath is a poor white boy from Nebraska. In 2093 he wins a scholarship to Mari University on the artificial island of Gran Pacifica, a gleaming metropolis in the Pacific Ocean and the richest and most educated free city in the solar system. Heath meets Promise, daughter of the influential spiritual leader of Gran Pacifica, and falls in love with her.
But when US forces press Heath into military service, Promise joins the rebellion. Will Heath honor his country or his love? And how will the Pacifican rebels resist the mighty onslaught of the American forces?
Gran Pacifica is a free serial that will be distributed via email starting on April 8, 2014. Subscribe now and find out more.
Gran Pacifica: A Serial Sci-Fi Novel
Get a free episode of Gran Pacifica in your inbox every week. Spam-free guaranteed.
Project B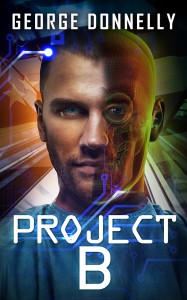 Dr. John Romans is at the peak of his career as a robotics scientist working on advanced prosthetics for disabled war veterans. But when his body is mangled and his family killed in a terrorist attack, Romans is forced to become a guinea pig for a surprising new version of his own technology. Now he finds himself struggling to hold onto his humanity in the midst of a secret technology war that could redefine mankind. Will Romans master his new superhuman powers in time to stop the coming wave of terrorist attacks? Can he save himself from the rapidly evolving artifical intelligence that is taking control of his body and mind?
Project B is the first novel in the Project B trilogy. It is due out August 1, 2014. Find out more.
What Inspires Me
When I was 10 my dad gave me an adult library card for the Free Library of Philadelphia. I immediately devoured the works of Asimov, Heinlein, Dick, Bradbury, McCaffrey and dozens of other science fiction authors. The Dragonriders of Pern series is close to my heart. Asimov's Foundation occupies a prominent place on my bookshelf. Heinlein's stories of rebellion are especially intriguing. Niven's Ringworld is awesome. I have also read and reread many times Hemingway, Kafka, Bukowski and Rand.
I love watching movies. Some recent ones that I really enjoyed are Moon, How I Live Now, Upside Down, Children of Men, The Truman Show, Minority Report and Gattaca.
I enjoy reading about the robotization of industry, apocalyptic scenarios, the singularity, nanotechnology, life extension, superstring theory and interstellar space travel. I like strong, active characters who are overcoming great obstacles to achieve important goals. I like protagonists who are truly heroes.
Connect?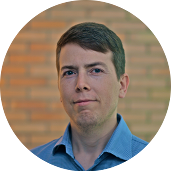 Connect with me on Facebook, Twitter and Google+. I post frequently on social media and I enjoy lively conversations that aren't for the faint of heart! You can also email me (preferred) at [email protected] or call me at +1 (215) 360-3513.
Press Kit
I enjoy doing interviews, whether via email, Skype, Google+ Hangouts, Mumble or ansible. I'm a lively and controversial speaker, so be prepared! Click here for a high-resolution recent photo of me.
Gran Pacifica: A Serial Sci-Fi Novel
Get a free episode of Gran Pacifica in your inbox every week. Spam-free guaranteed.