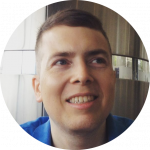 Hi, I'm George Donnelly. I write heroic science fiction stories about morally and mentally strong people struggling to be free from sinister forces in dystopian futures so that you can have a thrilling emotional experience of freedom and struggle. My stories have big stakes and grand schemes.
5 Things you can Expect
You can expect at least five things from my stories.
Dystopian or post-apocalyptic settings.
Fast-moving plots full of action that will keep you up all night.
Straightforward language that flows into your mind.
Strong, vibrant characters who frequently do unexpected things to achieve their seemingly impossible goals.
Ideas and a soul that integrates with the story.
What an action packed, suspenseful, funny, well written story! My first finished book of 2017, and I brought it in on a world wind adventure. Lando is my new favorite underdog! I can't wait to read the next installment.
A non stop thrill ride of Rork and his girlfriend always getting into troubled situations, but finding a way out of each one. You don't know what is going to happen next to them.
The stories in this collection are fantastical, fun, and thought-provoking. The opening story alone, "The Slow Suicide of Living Again," is worth the price of entry. There are classic mind-blowing sci-fi plot twists AND imagination-expanding explorations of speculative political thought.
Absolutely wonderful read. This has something for everyone and you will get engrossed in it completely. I love horror and fantasy and this had it all. Definitely worth getting and reading this.