Get Free Science Fiction Novels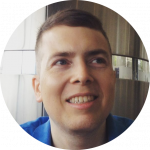 Sign up here to be the first to discover my new releases. Get my starter library, subscriber-only discounts, insider peeks and even free short fiction around the middle of each month. Leave anytime by clicking the instant unsubscribe link at the bottom of every list email. I will never spam you or share your email with anyone. My starter library includes Downfail, a dystopian robot rebellion novel, Rise the Renegade, a space pirate space opera, and Man at Large, a satirical science fiction romance novella. They're yours, FREE, when you subscribe to my mailing list.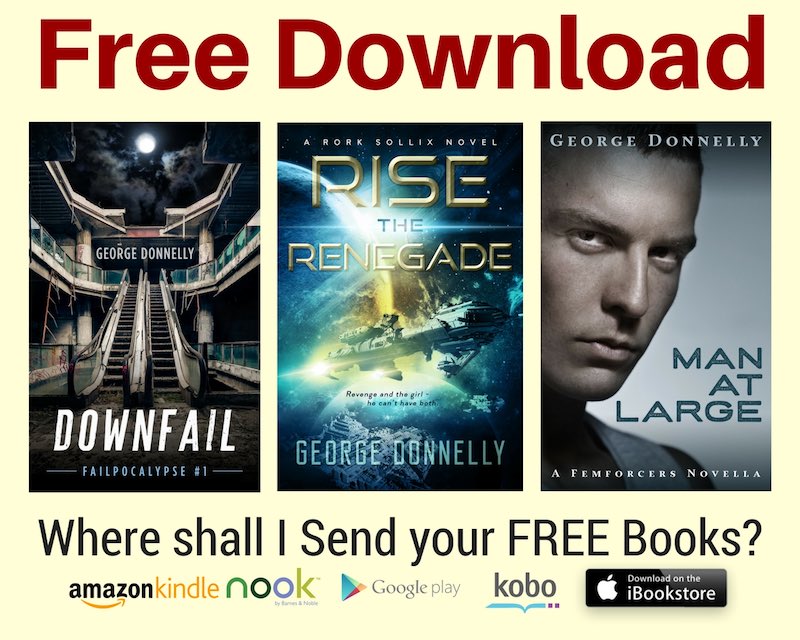 George does a great job crafting believable, likable characters into a compelling tale which incorporates many common elements of futuristic science fiction without feeling stale or derivative. A really enjoyable read all around – I highly recommend!
Great introduction of a strong, even if slightly flawed, action hero. Rork, the never say die, action hero. I am physically winded after reading this book, Rork never stops! I look forward to following Rork and Lala's adventures together asap! Good solid writing, thank you George Donnelly.
I think your theories, premises, and works of fiction, enjoy the success they do, because, in a certain unique way, they are beautiful. I don't know what your influences are, if any, but whenever I read your work, it doesn't remind me of anyone else. Perhaps it's because being a fiction writer requires you to create a worldview of your own?
I enjoyed [Downfail]. I found the good guys really good and the bad guy really bad lol. Overall it was a good read, and I felt true hatred towards the villan lol. So good job! – Amazon reviewer
This is the best way for you to keep in touch with me. You can expect my weekly irreverent newsletter with updates on the future and my unique take on our developing world. Click the blue button, enter your first name and primary email address, hit return and finally activate your subscription by clicking a link in an email I will immediately send you.